Take In Time: 7:45 AM
Dismissal Time: 3:00 PM

Main Telephone Line: 251-221-1529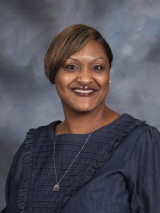 Top: Girls
Polo Style Shirt
must have collar and buttons at neck
(long or short sleeves)
White or hunter green
Oxford Style Shirt
White
(long or short sleeves)
with Peter Pan collar
Undershirts
White or hunter green
turtle neck style shirt
Shirts must be tucked in at all times.
No logos on shirts.
Shirts worn under uniform shirts
must be solid white in color
Meadowlake shirts purchased through the school may be worn as a part of the regular uniform
Bottom: Girls
Meadowlake plaid or khaki
(shorts, skirts, skorts, & jumpers must be no more than 2 inches above the knee)
NO cargo style
Top: Boys
Polo Style Shirt
must have collar and buttons at neck
(long or short sleeves)
White or hunter green
Oxford Style Shirt
White
(long or short sleeves)
with Peter Pan collar
Undershirts
White or hunter green
turtle neck style shirt
Shirts must be tucked in at all times.
No logos on shirts.
Shirts worn under uniform shirts
must be solid white in color
Meadowlake shirts purchased through the school may be worn as a part of the regular uniform
Bottom: Boys
Khaki pants or shorts
(must be no more than 2 inches above the knee)
No cargo style
Belt
Plain black or dark brown belt – must be standard length and not hang excessively
Socks: Girls

Solid white socks only
Solid navy or white tights for girls.
Socks: Boys
SOLID WHITE socks only

Shoes
Tennis shoes with matching shoelaces only.
No black soles, characters, lights, wheels, or neon/fluorescent or distracting colors are permitted.
---
Outerwear: Male/Female
Navy, hunter green or white sweater, pullover, cardigan, jacket, fleece pullover or school logo sweatshirt.
Outerwear in any other color besides navy, hunter green or white may not be worn inside the building.
---
Additional Notes
COSMETICS
Make-up - none
Jewelry - plain, non-distracting stud earrings only (no hoop or dangle)
HAIR AND NAILS
Natural hair color and hairstyles only
(no Mohawk type haircuts, carvings, rat tails, etc.)
No artificial fingernails.
Hair and fingernails should not be distracting to the educational process.